As part of the Alexander Nikolsky Honorary Lectureship, awarded at the Annual Forum of the American Helicopter Society, May 20 – 22, 2014, Prof. Hodges was invited to lecture in China and South Korea.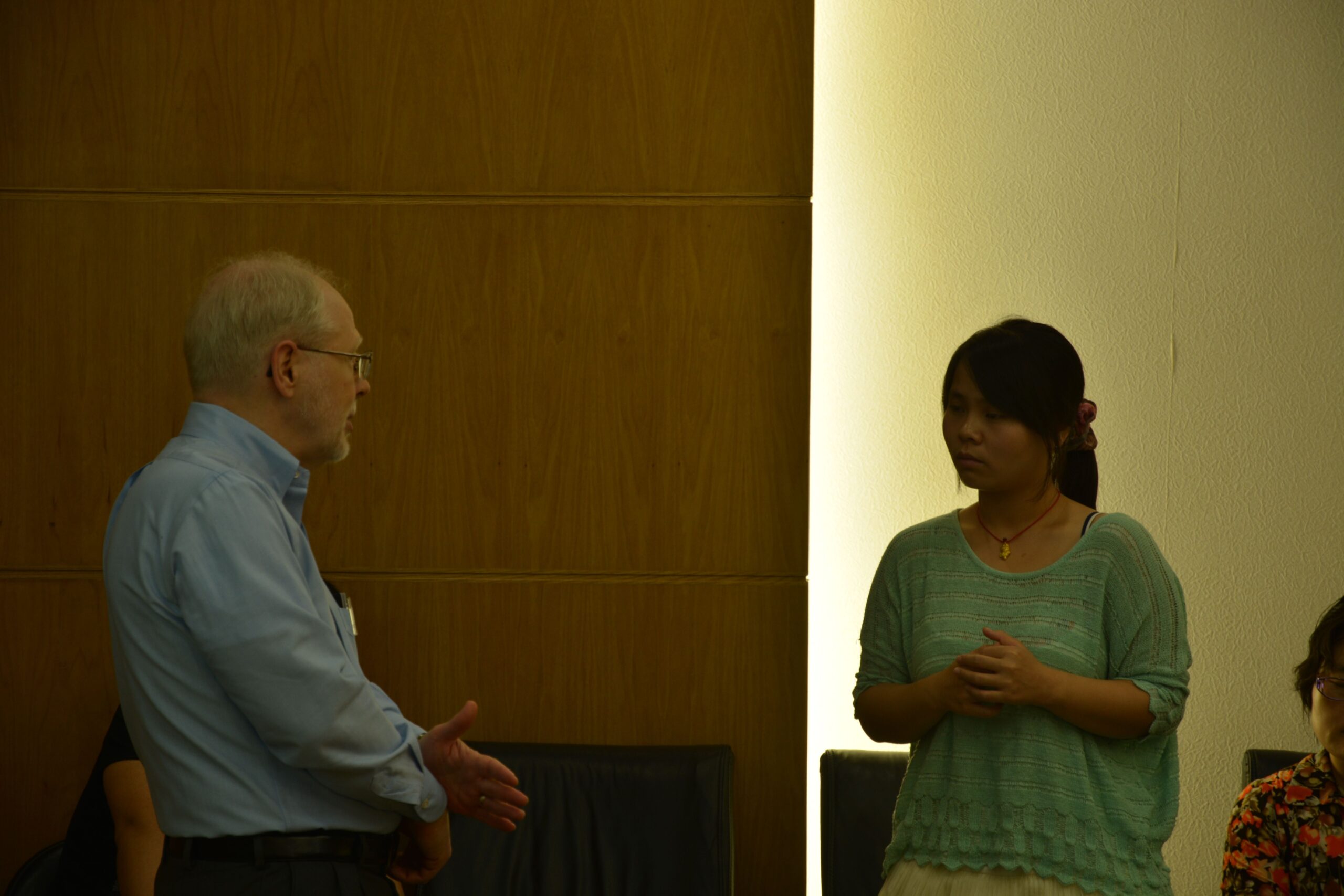 Beihang University
He gave an invited guest lecture at Beihang University in Beijing (June 4, 2014). This visit included visits to several Chinese cultural sites, such as The Great Wall of China, the Temple of Heaven and Tiananmen Square.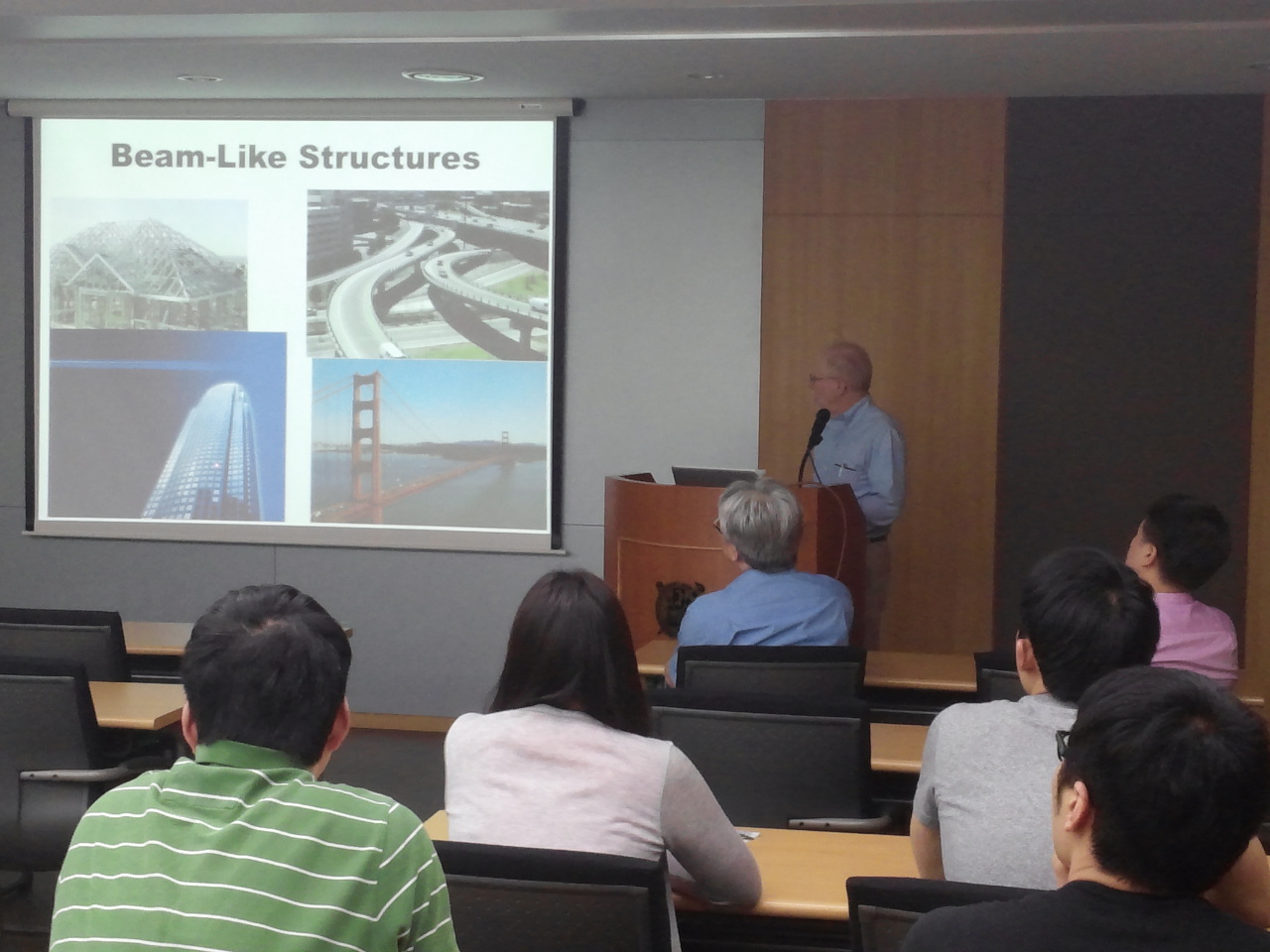 Seoul National University
He was an invited guest lecturer at Seoul National University in Seoul, South  Korea (June 9, 2014), after which he conducted a short course at Seoul Station (June 10, 2014).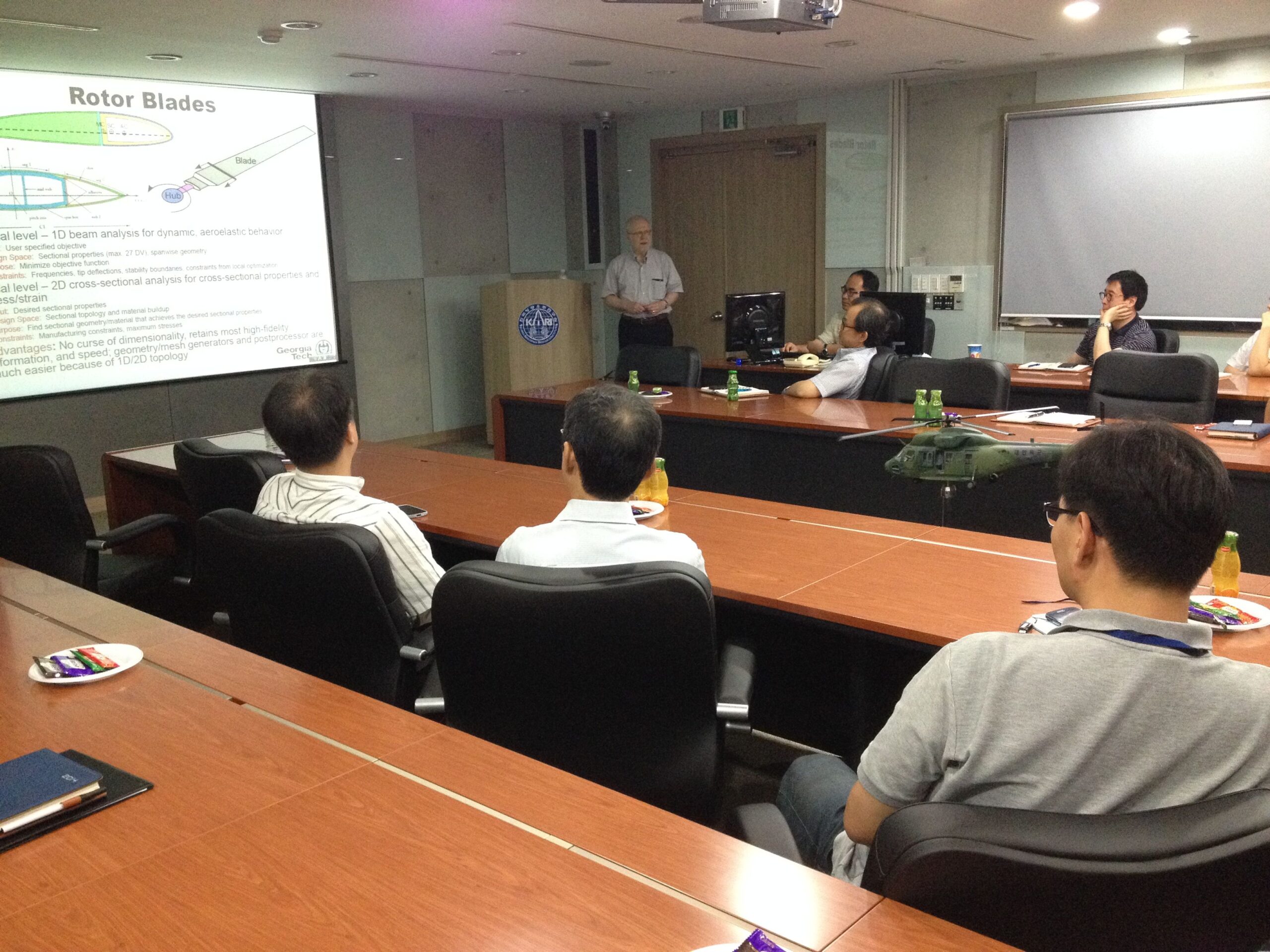 Korea Aeronautical Research Institute (KARI)
After the short course, he traveled by "bullet train" to Daejon where he was an invited guest lecturer at the Korea Aeronautical Research Institute in Daejon, South Korea (June 11, 2014).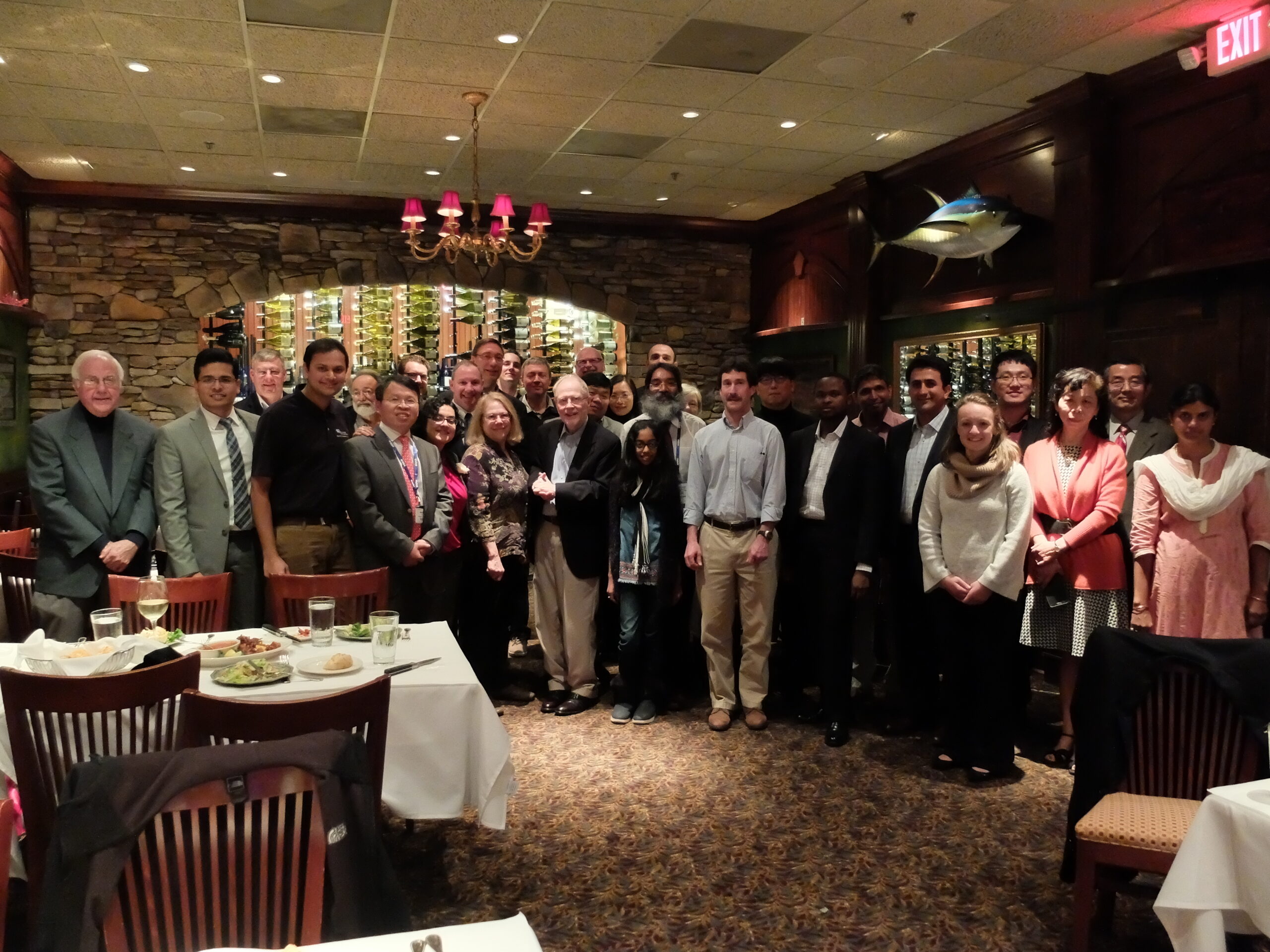 Festschrift
Prof. Hodges was honored by his former students, colleagues and former mentors through a Festschrift in January 2018 in conjunction with SciTech18 in Orlando. There were four technical sessions at the conference in honor of 2018 being the year of his 70th birthday. At the banquet (see group picture) his students conducted a roast. The festschrift participants later published a volume of 30 papers in honor of Prof. Hodges. Later that week, he would receive the prestigious AIAA Structures, Structural Dynamics and Materials (SDM) Award.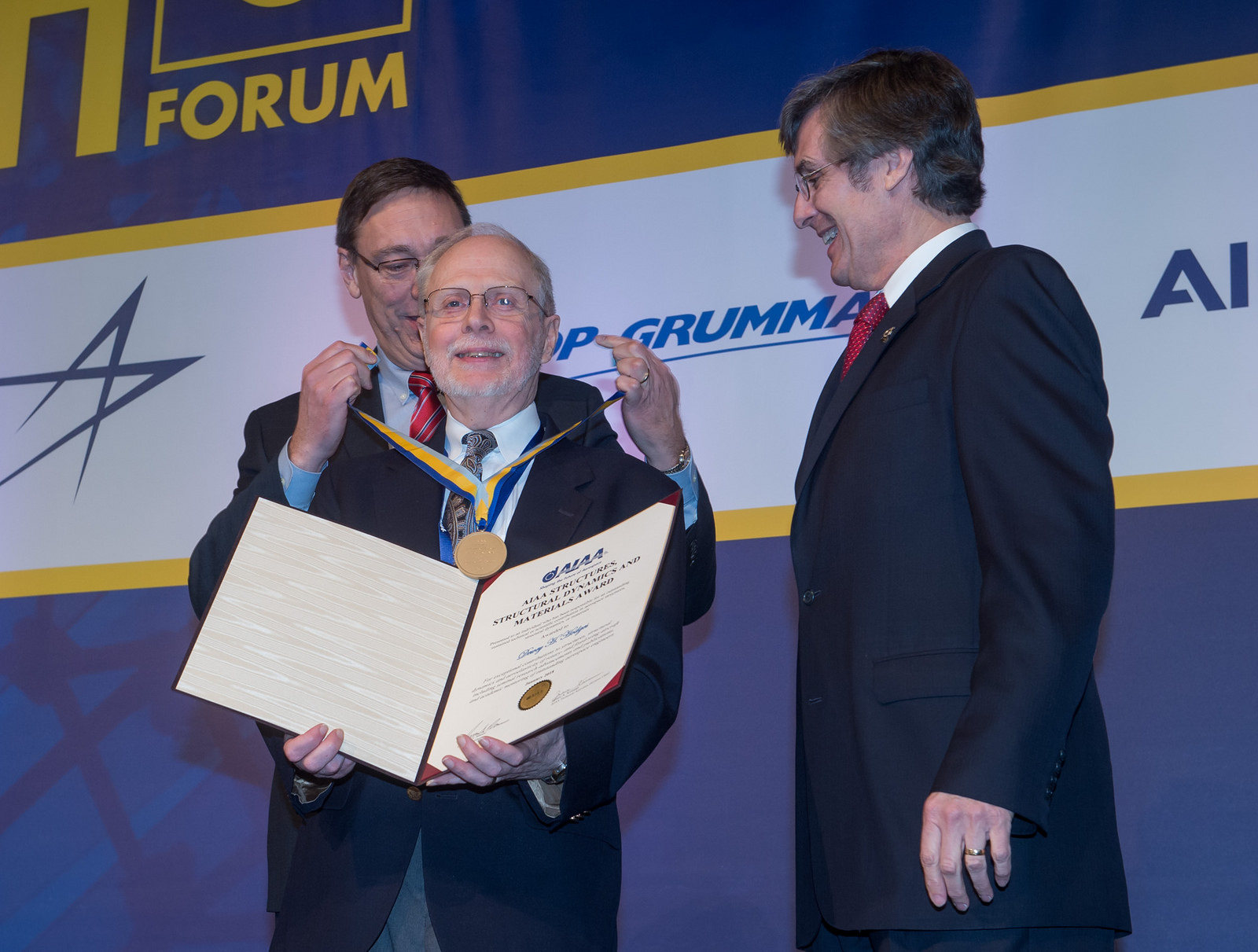 The 2018 SDM Award
At the SciTech18 Conference, Prof. Hodges received the prestigious AIAA Structures, Structural Dynamics and Materials (SDM) Award. The award was presented by Prof. Carlos Cesnik. (Carlos is a former student of Prof. Hodges.)